Jake Duczynski, Gamilaraay and Mandandanji artist and animator, writes about designing the artwork and unique fonts for Gather:
"I wanted to develop a visual identity that celebrates the fluidity of contemporary Indigenous culture, but simultaneously acknowledges foundations in tradition. I wanted to emphasise the fact that we are not stagnant, or defined only by what it was to be Indigenous pre-colonisation. But instead, celebrate the fact that First Nations people exist in so many innovative spaces today - and we are thriving".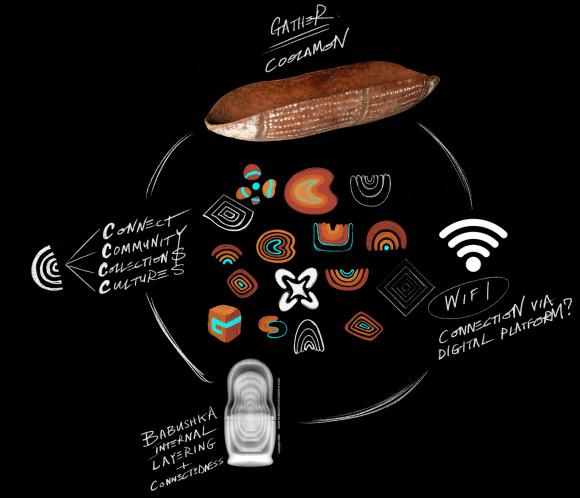 Jake has developed all the categories for this site, to facilitate access to content: 
"I developed category icons to build a network that reflected the Library's growing collection. They represent different nodes of the website or a particular archival stream. Together - side by side - you start to indirectly build a map, or a system. That has the option to expand, sideways as new content emerges. This moves away from the traditional layout of a website, and remains relatively adaptable to change and growth."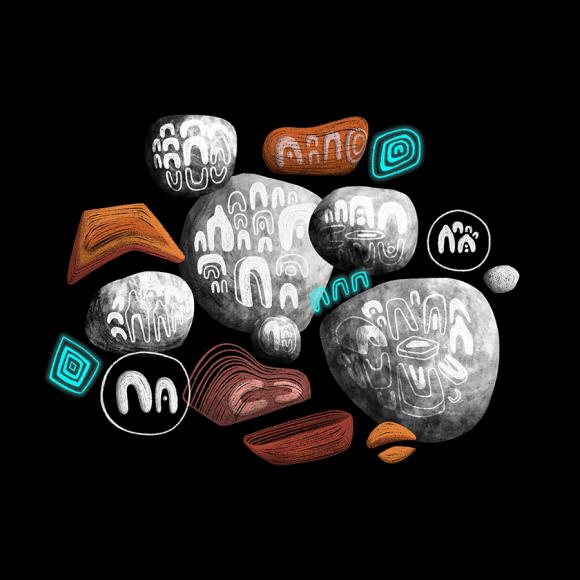 "A site like Gather is incredibly important. It acts as a digital conduit between institutional collections and the communities seeking those materials and knowledge. So I felt it was important to develop a visual identity that reflected interconnectedness - much like First Nations lore. Which is multifaceted and can span across an entire cultural mosaic, adhering to traditional protocols and sensitivities. Which the site will have integrated into its browsing functionality".